David Glenn Armstrong

director
RED
Cape Playhouse, Dennis, MA
July 25-August 5, 2017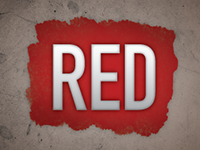 I am very honored to be a part of Artistic Director Michael Rader's inaugural season at the highly esteemed Cape Playhouse, where such legends as Helen Hayes, Geraldine Page, Bette Davis, Colleen Dewhurst, Gertrude Lawrence, Henry Fonda and Humphrey Bogart have trod the boards. All of my years as a high school Art History Major (there really was such a thing back then) will come to fruition as I take on John Logan's modern masterpiece about Mark Rothko, with an amazing design team including Jim Morgan (York Theatre), Tony-nominee Michael McDonald (HAIR), and Mathew Breton.
SORRY - A SOMEWHAT FICTIONALIZED BUT COMPLETELY PLAUSIBLE ACCOUNT OF THE TYLER CLEMENTI TRAGEDY IN TWO SYMPHONIC MOVEMENTS
Written by Steven Fisher and Hector Berlioz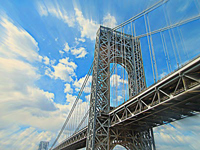 This stunning new fantasia incorporates the plot and music of Berlioz's Symphonie Fantastique as a counterpoint to the story of a confused young man who plans to end his life on the GW bridge. Former New Jersey Governor Jim McGreevey makes a spectral appearance on the bridge as a guardian angel of sorts who ends up hijacking the young man's story. This amazing new play tackles such diverse topics as unfulfilled teenage lust, idyllic French philosophy, tea room sex, parental psychological abuse, bridge engineering theory, and political public outings and wraps them all up in a breathlessly paced tale that is equal parts laughter and tears.